summer macarons — Baked by Steph
Introducing our Summer Macarons!
01/01/70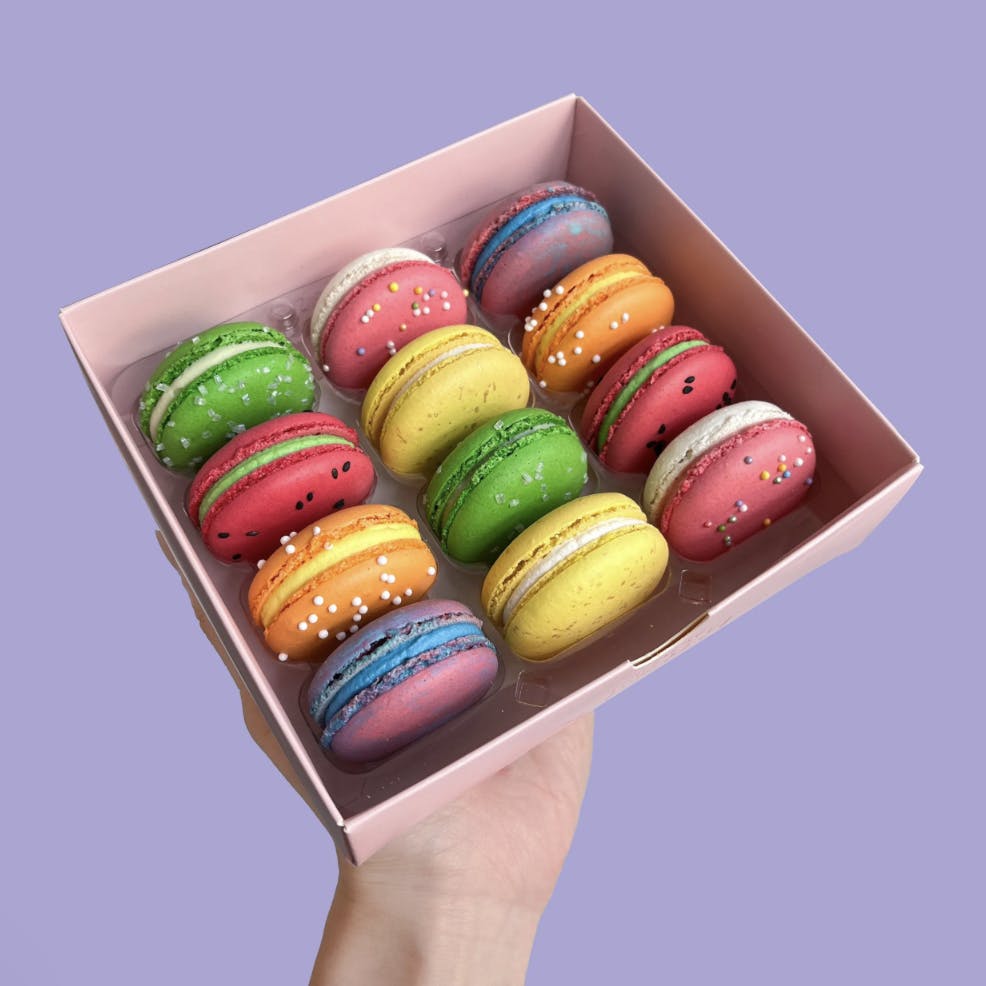 Taste of summer!
Summer has landed...and so have these tasty little Macs☀️🌊 Our summer macaron box is filled with 12 macarons in 6 mouth-watering flavours: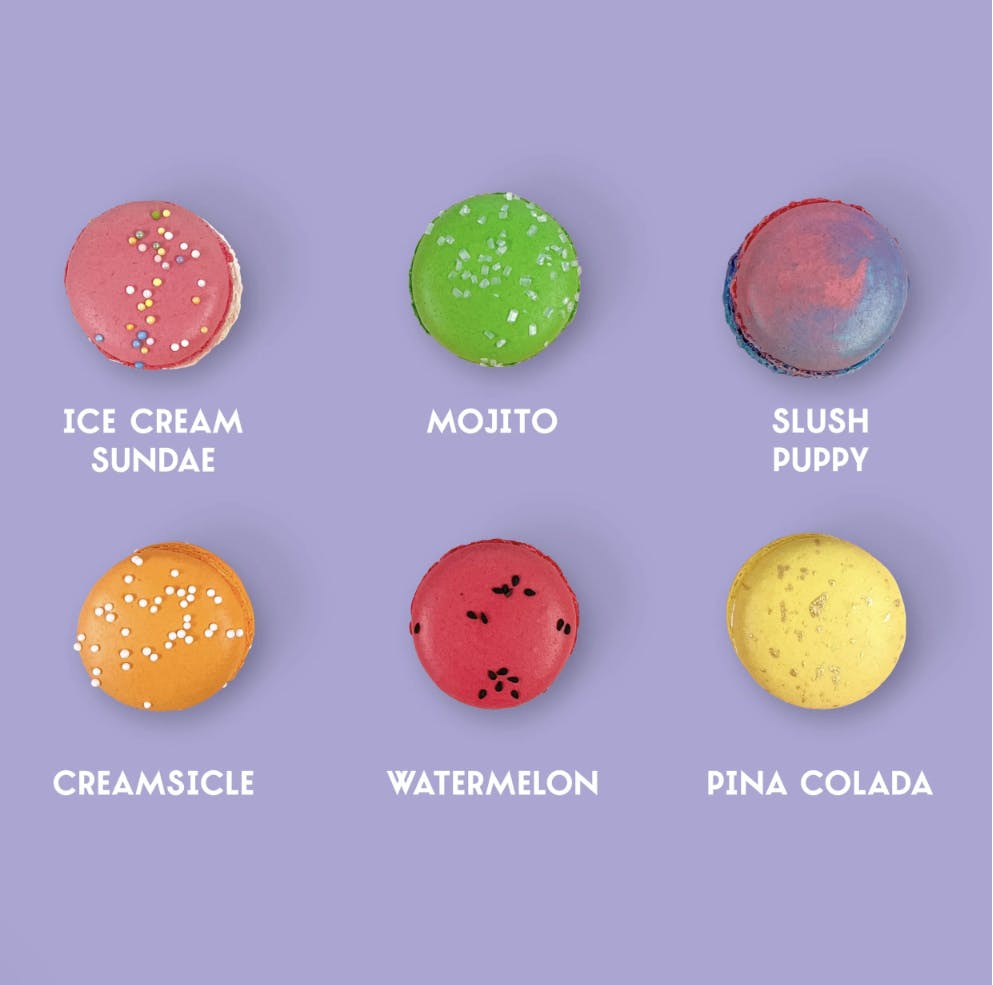 Go on, take a look inside...
Mojito – It's 5 o'clock somewhere! A refreshing burst of creamy lime flavour in one bite. This fluffy mac will transport you to a tropical island in no time!
Watermelon – Sweet, fresh and packed full of flavour! This mac is the perfect summer bite to curb your sweet tooth.
Pina Colada – A creamy coconut centre paired with a sweet pineapple filling…the ultimate taste of summer in this tasty little mac!
Ice Cream Sundae – I scream, you scream…everything is better with ice cream! Bring the good 'ol days back with this sweet ice cream flavoured mac topped with rainbow sprinkles! YUM!
Creamsicle – A smooth creamy centre and a zesty orange filling…need we say more?
Slush Puppy – Impossible to resist with a deliciously sweet yet velvety centre…a sensational summer treat!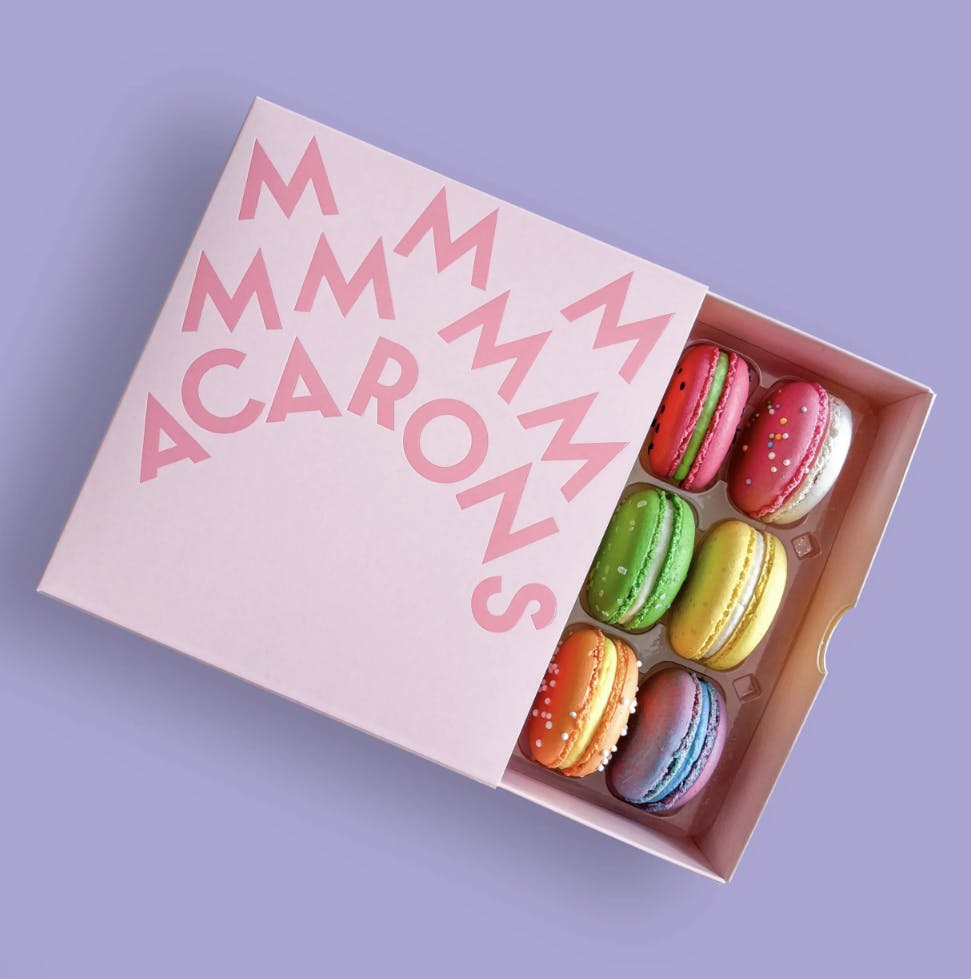 So what are you waiting for?
---